TMT (Tournament Management Tools) is going to be accessible over on USTA.COM. In order to use the TMT system you will need to fulfill the tournament organizer requirements and link your existing account to an Organization account. To link your account, please follow the steps below:
NOTE
: Any questions related to TMT or Club Spark should be directed to
support@tmt.zendesk.com
NOTE
: New Tournament Organizer Requirements - All Tournament Directors and Organizers for Sanctioned and Non-Sanctioned tournaments will need to be Safe Play approved. This applies to youth and adult events. In order to submit and manage your event, your USTA account will need to be linked to an Organization as well
Go to USTA.COM
Click LOGIN in upper right corner

Note: If you do not have an account, click the Sign Up Here link

Enter Email Address and Password
Click LOG IN
In upper right corner, click icon
Select ORGANIZATION

On My Organizations page, click ADD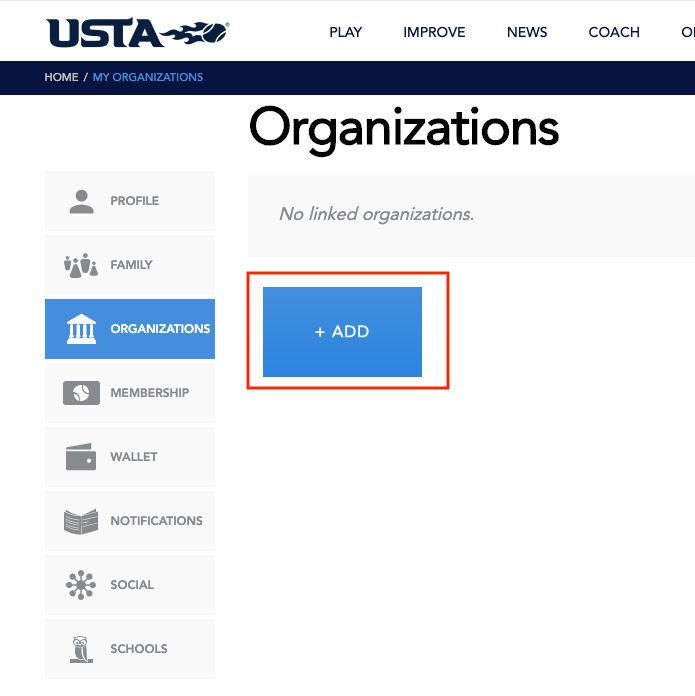 On Organization Type page, click SELECT under desired organization type
Search for Organization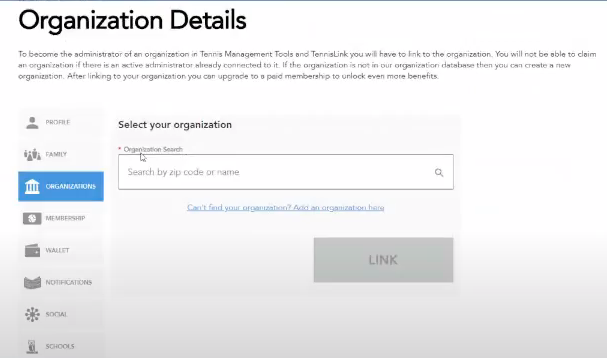 Note: If another user is already linked to an organization, please call Customer Care to get assistance. They can be reached at 1-800-990-8782. 
Click LINK to link your account