Below are instructions to claim a registration within MyEvents after logging into ACTIVE.com with an existing Passport account.
Note: One can only claim their own registration. DO NOT claim others' registrations to your own account, even your family's.
Note: Usually claiming registration is not required and only the registration confirmation is needed for event check in. However claiming registration enables you to view and manage your registration in your account.
Navigate to https://myevents.active.com
Click CLAIM REGISTRATION bar at the top
Enter Registration number (ID)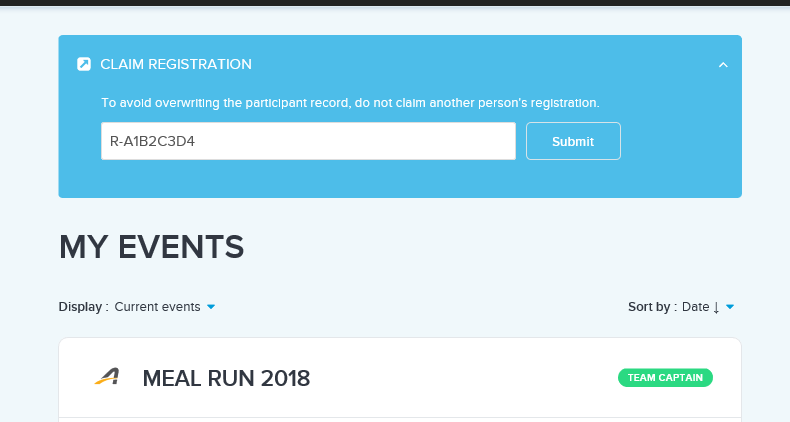 Note: Registration numbers begin with the letter R, such as R-0OTJJL7Q. You can find your Registration ID in your registration confirmation or the claim registration reminder email you received.
Note: Please copy and paste registration number to avoid mistakes such as confusing the number "0" with the letter "O".
Click Submit on the right

Confirm registration information on pop-up form
Note: If the required information is blank, please fill it.
Click Save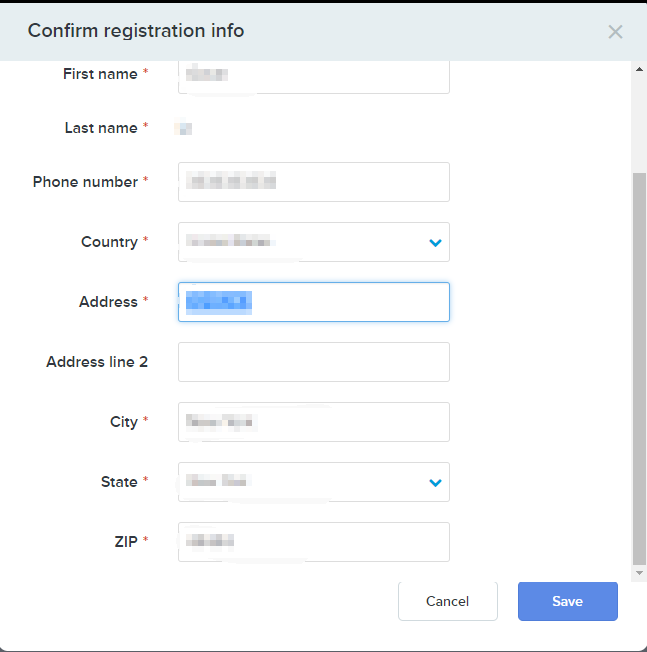 A reminder in green will show up if claim is successful and you will see the registration after refreshing the page


Note: If you get an error message in red instead, please refer to below.

Error message: "To avoid overwriting the participant record, do not claim another person's registration."
Solution: please log out current account, re-log in to make sure that you are logging in your own account. Go View Profile to make sure the primary info fields of your account (first name, last name and date of birth) match exactly those on your registration form. If not, Update My Account and try again.

Error message: "Your registration number was not found. Please contact the event director."
Solution: there may be a typo in the registration number you put (for example, letter "o" where it should have been number '0'). Please double check and copy & past to try again.

Error message: "This registration has already been claimed."
Solution: this means the registration has already been linked to an account. If you don't see it in MyEvents, it's possible to be under another Active account you have, or a wrong account with a typo.

​